What is GITA CONTEST 2021?
क्या है यह गीता स्पर्धा 2021?
Gita contest 2021 will introduce young mind to beautiful concepts in GITA. It tests the aptitude and understanding of students of the text of Bhagavad Gita.
Register for GITA Contest 2021 Now
All participants will get a special invite for online
lecture series by IITins
Every Participant will also receive a
special international e-certificate

from ISKCON

signed by Dr. Vivek Bindra!
Contest Prizes

For Winners
*Prizes will be given separately to two groups.

Groups are age: 9 to 13 and age 13 Onwards

So actual winners are twice the number given above!!
Registration Closes Soon.
Register today!
Empower your child with right inputs.
Register today!
Personality development

through Gita Contest 2020
Learn to effectively identify all types and causes of degradation
Learn to develop real Self-Confidence
Get inspired by highly motivational real life facts and incidents 
Learn practical meditation techniques to boost one's focus
Learn to make wise & conscious choices
Lay a strong foundation to one's own value system
Learn valuable lessons from entertaining plus educating stories
Know how to practically overcome personal problems in 21st century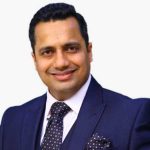 Covid19 pandemic has brought us a lot of anxiety and uncertainty. A strong value system can prevent these anxieties. Abraham Lincoln, Nelcon Mandela, Mahatma Gandhi and Mother Teresa became strong due to strong values.
VEC 2020 is your chance to turn the pandemic into opportunity. I highly recommend every student to participate in this.
Late Mr. Pranab Mukherjee
ISKCON has over the years played an important role in popularizing the noble and eternal message of the Srimad Bhagavad Gita, promoting spiritual harmony. I congratulate ISKCON for its efforts to highlight and propagate the timeless teachings of Lord Krishna across the world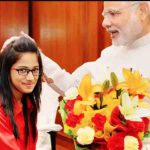 Class 12 student, one of previous winner
It was very interesting to read Bhagwad Gita [during the competition] as I have got a lot of information about life from it. The holy book has taught me the golden rules of life.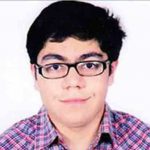 IIT-JEE (Advanced) Rank 1 (2015)
Some of my good friends who could have done better than me but couldn't perform well because of distractions due to bad habits. I strongly feel, that this contest it will help them build a strong character – which is key to live a happy life.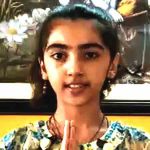 6th Standard
Blueridge Public School
Pune
I learned a lot of good things like, how to control the mind, importance of good character, and how to build it. Thanks to ISKCON for teaching the values we should embrace in our lives.
Frequently Asked

Questions